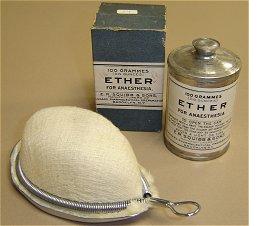 Core Concepts Anesthesia Review is pleased to offer a series of online board-like examinations designed to guide the student registered nurse anesthetist preparing for the National Certification Examination offered by the National Board of Certification and Recertification for Nurse Anesthetists (NBCRNA). The Practice Examinations serve to find areas of academic strength and weakness, familiarize the student with aspects and techniques involved in computerized test taking and assess the student's preparedness for the National Certification Examination. The Practice Exams contain all of the new question formats including multiple choice, multiple correct response, calculation, hotspot and drag-&-drop questions.



Core Concepts Anesthesia Review also offers comprehensive review courses for the student registered nurse anesthetist preparing for the National Certifying Exam as well as the practicing anesthetist looking for a thorough review of the science of anesthesia (22 CECs). Courses are offered in June in Albany, NY and in September in New Haven, CT. Use the Courses link above for more information or to register for one of our courses.



In addition to the three-day course, students are supplied with a 500 page manual containing all the material covered in the lectures as well as self-study packets covering professional and legal issues in anesthesia.



We welcome your input in improving both our educational materials as well as our website. Please use the links at the top of this page to learn more about the products and services available from Core Concepts Anesthesia Review.